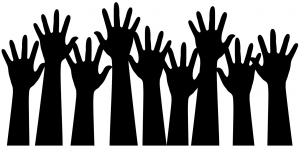 Many Grand Junction area citizens take exception to how the Grand Junction, Colorado Area Chamber of Commerce operates.
The Grand Junction chamber is not a normal chamber of commerce.
Unlike other chambers and despite its statements to the contrary, the Grand Junction Chamber does not exist to help local small businesses. Rather, it is a partisan political group masquerading as a chamber of commerce. The G.J. chamber lobbies for harmful, short-sighted policies, many of which — like its support for legalized gambling — go against the wishes of the vast majority of citizens. (The chamber supported Amendment 68 in the 2014 election, which would have legalized large-scale gambling in Mesa County, but 70 percent of the county's voters opposed it.) The G.J. Chamber recruits and financially backs inappropriate candidates for office, some of whom have pled guilty to criminal activity. The chamber's leaders have unapologetically engaged in public intimidation and bigotry. The chamber bullies citizens and pays lip service to promoting small, locally-owned businesses while taking its own business out of town.
How bad does a chamber have to get before its members and board take action to make it better?
Apparently, incredibly bad.
This site reveals the truth about the dark side of the Grand Junction Area Chamber of Commerce, in detail. All information on the site is supported by published and authoritative references, and as much as possible uses primary source documents, including legal affidavits, arrest reports, published newsletters, official documents, original correspondence in the public realm, and local newspaper and TV news reports.
If you are a business owner and you are thinking of joining the Grand Junction Area Chamber, please read this site first.  If you have already joined, read the site so you know what you really are buying into as a member, and how the public views the chamber. The G.J. Chamber's activities have angered and alienated so many area citizens and business owners that being a member could actually be detrimental to your business. This site's very existence is evidence of that.
To find out why the G.J. Area Chamber troubles so many people, read on.  
DISCLAIMER:
The Grand Junction Area Chamber is worried that people will think this is their official website. It's not. If it was, it wouldn't be so darned critical of them.